Specialists in Periodic Inspection, Electrical Inspection and Electrical Instalation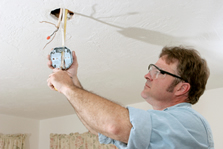 The Socket Service is a full service electrical contractor specialising in commercial, industrial and domestic installations and maintenance throughout Bristol and the surrounding areas.
Formed in 2002, The Socket Service ensure that quality work and customer satisfaction are always the top priority. All our work is undertaken by approved electricians and complies with the regulations of the Institute of Electrical Engineers (IEE) and upon completion all work is certifed as such.
Our clients include property developers, architects, interior designers, large and small business, and homeowners. The jobs that we have done are varied, with restaurants, offices, retail shops, hair dressing salons, and bars amongst the premises we have worked on.
Our areas of expertise include
Installation and maintenance
periodic inspection (see below)
Rewiring
Electrical applicances
Security lighting
Fire alarms
Inspection and testing
Q What is a Periodic Inspection?
A A Periodic Inspection is an inspection on the condition of the existing electrical installation, to identify (in order of priority) any deficiencies against the national safety standard for electrical installations.
Q Why should I need a Periodic Inspection?
A Because a Periodic Inspection can
Reveal if any of your circuits or equipment is overloaded
Locate any potential electrical shock risks and fire hazards in your electrical installation
Spot any faulty DIY electrical work
Draw attention to any lack of earthing or bonding
Q Why is a Periodic Inspection required?
A Every electrical installation deteriorates with use and age. It is important for the person responsible for the maintenance of the installation to be sure that the safety of users is not put at risk, and that the installation continues to be in a safe and serviceable condition.
Q How often should a Periodic Insection take place?
A It is recommended that periodic inspection should be carried out as follows
10 years for a domestic installation
5 years for a commercial installation
3 years for caravans
1 year for swimming pools
or
When a property is being prepared to be let
Prior to selling a property or when purchasing a previously occupied property.

Periodic Inspections are best undertaken by an NICEIC approved contractor such as The Socket Service.
---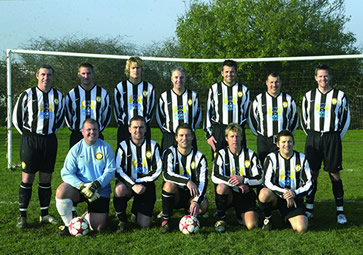 The Socket Service positively supports sport in Bristol
Soundwell Victoria Football Club